Ductwork System Installations
We design, supply and install ductwork system installations. Started from early design stage to seeing through the completion of your ductwork system installation project. Ductwork can be fabricated to various standards from standard to fire rated and smoke rated ductwork for special requirements.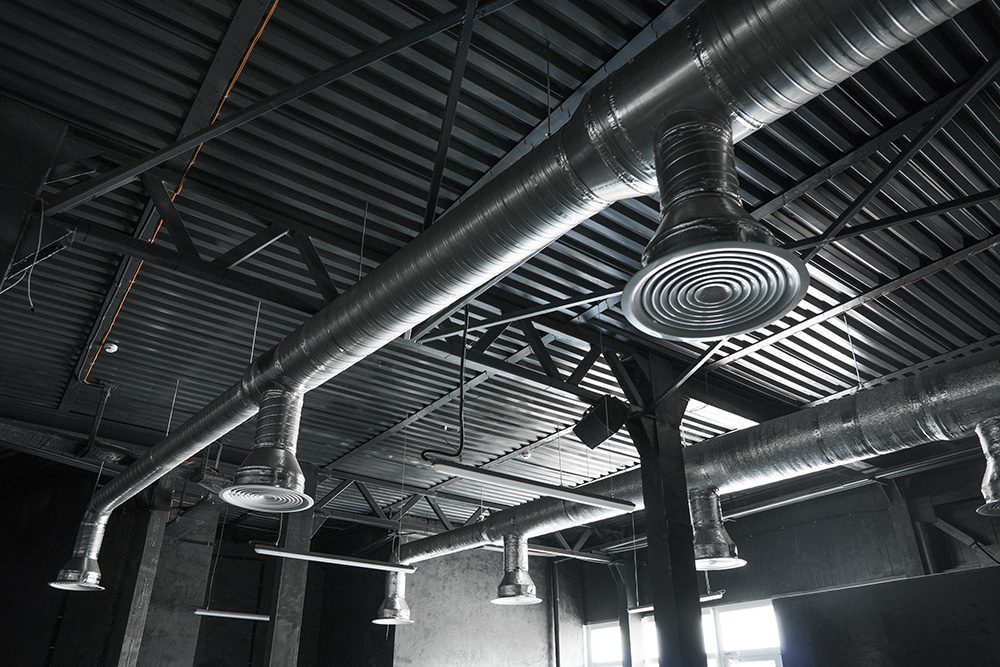 We provide ductwork system installations for all types of system requirements. We have completed installations for retail, supermarkets, commercial kitchens, restaurants, schools, spray booths, vape shops etc.
Each system has specific requirements and often creative solutions are needed so that the correct system can fit into the site's restrictions. Be it a 1,200mm X 1,200mm fire rated duct riser for smoke extraction within a basement gym area, or a duct system that is providing extraction airflow to a solid fuel grill within a restaurant front of house area.
It is important to specify and install the correct size ductwork so that velocity rates are at the optimum level for the requirements.
Fire dampers and volume control dampers are also a requirements so this must also be considered when the system is being designed and installed so it complies with building control requirements.
It may seem obvious but it is essential that the ductwork is sized correctly. If there are any undersized sections in the system this can cause pressure issues and the mechanical fan units will not work as required.
As well as under sizing duct systems, it is important not to oversize duct, oversized ducts can lower the velocity rate and can also cause velocity issues within the ductwork. By sizing correctly this also means that the most cost effective solution can also be installed. When travelling through filtration systems it is important that the correct dwell times are adhered to.
As well as ductwork system installations we can also provide maintenance and inspections to ensure the system is cleaned and is in good condition.
We provide spiral as well as bespoke square/rectangular ductwork. The requirements shape what type of ductwork that is used for the system. If space is a restriction is is possible to manufacture the ductwork so that it takes up less space but still provides the correct airflow due to the volume being as required