Commercial Kitchen Extractor Fan Installs/Repairs/Maintenance
Commercial Kitchen Extractor Fan Cost - Call Now
We specialise in specifying, installing and supplying commercial kitchen ventilation. We are ready to help you with your commercial kitchen extractor fan cost. Whether you require a traditional type inline axial fan or a gigabox/ePowerbox type fan. Call us now for assistance.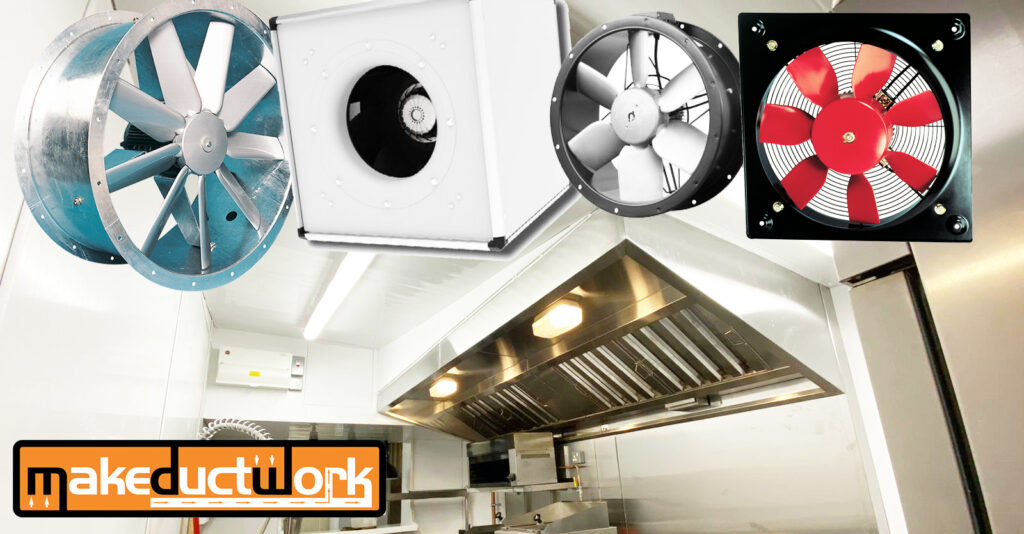 We can help you with your commercial kitchen extractor fan cost.  Whether its a fan replacement, extractor fan upgrade, full system or a repair. We can help you with all aspects of your commercial kitchen extractor fan cost / quote / survey / design.
We install like for like commercial kitchen extract fans and when it is possible or required to upgrade we are able to offer suitable solutions to make improvements if we believe it to be cost effective and required by the client. The commercial kitchen should be treated with respect it is a functional machine that needs the right care, attention and knowledge to keep it in full working order.
We install all manufacturers and brands of extractor fans and can help with ventilation fan costs for the following: Flakt woods fans, Helios, Soler & Palau (S&P), System air, Elta fans, Ziehl-ABegg, Ventaxia and any other brand of ventilation fans.
We install new extraction fan units, we install new fan controls and all other aspects of your commercial ventilation system.
Like for like: 
When we mention like for like we mean that we are removing and then installing the same brand and model of fan. This is often the quickest and most efficient way of solving your issue. If the system worked perfectly well before your fan stopped working / failed in service. Then the best option is to source a cost for the exact replacement for the failed unit.
Extractor fan upgrade:

When we mention upgrading your set up this may be because we see it as a good opportunity for you to increase the capacity of the system or because there is an easier alternative that may improve your kitchen environment. If you are looking help for commercial kitchen extractor fan cost then we can provide you with a free no obligation quote to install a like for like option and to upgrade the system. This isn't always as costly as you may think. Sometimes old extraction units can be modified to suit a new upgraded unit that is capable of pulling through the existing system.




Flakt woods offer a range of ventilation products suitable for all applications. A lot of these are installed into commercial kitchens. A rough commercial kitchen extractor fan cost for a suitable unit can start from £450.00 + VAT reaching costs to £1,800.00 + VAT for off the shelf options.
Helios offer various ventilation fan units the most common you see in commercial kitchen extract systems that Helios manufacture is Gigabox. This is a box type fan unit designed for use in commercial kitchens. The fan can act as a 90 degree elbow or as a straight through option.
Soler and Palau (S&P) manufacture a range of ventilation fan units. You often see their TCBB range of fans which have a twin impeller so create high airflow rates which are often desired in commercial kitchens. We like to install S&P fans for intake air fans within commercial kitchens.
Elta fans provide varying ranges of ventilation fan that are suitable for all types of requirements. Turbo flow and viper options for kitchen extract are in their new range of products suitable for commercial kitchens. Prices range from £350+VAT depending on airflow requirements.