Smoki Smoke Abatement Units - Ventilation Equipment
Smoki smoke abatement units are Italian manufactured specialist HVAC ventilation products. These units are designed to provide extraction and smoke and soot reduction to solid fuel appliances such as wood fired pizza ovens and solid fuel grills.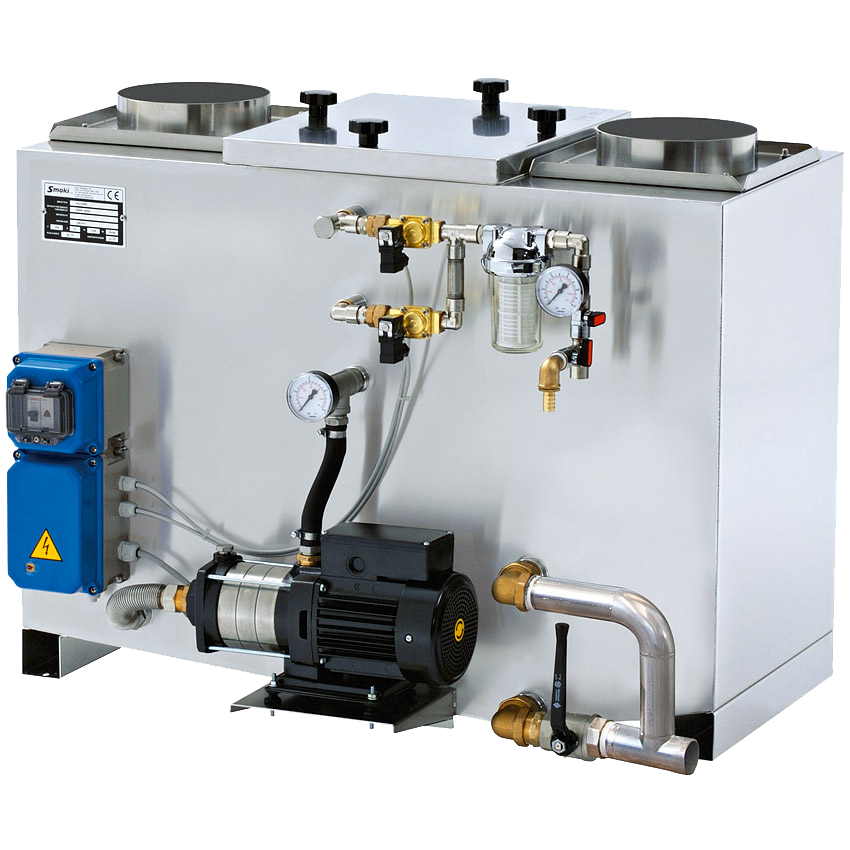 What do smokis do?
Smoki units reduce soot build up as well as smoke from the airstream and they are usually used for solid fuel appliances such as wood fired ovens and charcoal/wood grills.
Smoki smoke abatement units are available in various sizes and are suitable for wood ovens that require a low airflow and large grills that require a higher airflow rate. The units can connect to a flue diameter of between 200mm diameter and 500mm diameter. Airflow rates vary from 500m3/h to 7,500m3/h so there is much flexibility to provide a suitable smoke abatement solution to suit your application.
What are the options?
There are 4 Smoki smoke abatement units available: the SMOKI junior which is a compact size and suitable for a wood oven where mechanical extraction is provided by a separate fan. The SMOKI is a larger unit suitable for wood fired ovens, this unit incorporates its own built in fan unit. The SMOKI Maxi is again a larger unit and is suitable for larger pizza ovens, bread ovens and wood fired grills available for flue connections of up to 500mm. The SMOKI Maxi Grill is again larger and suitable for use on charcoal and wood fired grills.
Where can I see smoki units in operation?
You can see smoki units in operation all over the country in restaurants such as Franca Manca & Rossopomodoro.