Bakery Oven Extract Flue Systems
We provide the design, modification, supply and installation of your bakery oven extract flue systems. We provide directly connection flue options to remove gas fumes as well as extraction hood systems to capture fumes from the front of  your bakery oven. All sites are different so contact us now and we can help you.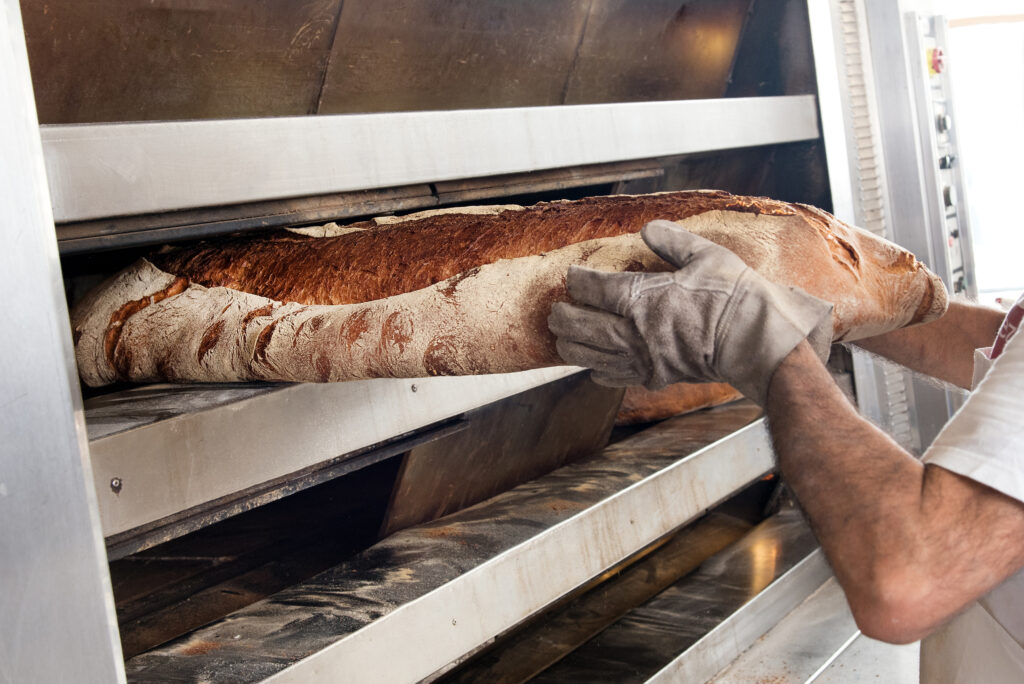 Bakery oven extract flue systems will usually incorporate a kitchen extraction hood, extraction ductwork (fire rated when passing through the wall of a fire compartment), twin wall flue or single wall flue.
Depending on the sensitivity of the area and your local authority you may have to install smoke control such as an electrostatic precipitator unit, this removes smoke and grease particulate from the air stream as well as an odour control system. Odour control systems can be either ozone generation systems or carbon filtration systems.
The bakery oven flue system's canopy must overhang appliances by at least 300mm to comply with current regulation. This is so that the canopy adequately captures gas and cooking particulate from the air and then it is extracted through the extract hoods extraction plenum through the baffle filters. The extraction hood must be fitted 2,000mm from the floor to comply with regulations.
The bakery oven extract flue system  and extraction system layout is determined based on the bakery equipment, the bakery's layout and the building layout. Different airflow rates are required, these are determined on what type of system we install.
This information can be found by a site layout drawing, photographs and site visits to make sure that we provide a system that will suit your needs. We are able to offer creative and flexible solutions that are tailored to what you and your business needs to do.
Contact us and we can get moving on helping you to install the most suitable system for you.